How to Overcome Anxiety with God
Do you struggle with how to beat anxiety when the panic attacks strike? In this fast-paced and uncertain world, anxiety has become an all-too-common companion for many people. However, there is a powerful source of healing and strength that can help us conquer our worries and fears: God.
If you want to stop anxiety feelings and reverse a fear-based mindset, read on for encouragment + a prayer checklist that can help you when you're spiraling.
Because listen: the best anxiety treatment is rooted in a strong faith and relationship with God. For more help, check out this article for Calming Bible Verses for Anxiety and Fear, as well as Best Christian Songs for Anxiety and Healing.
Understanding anxiety and its impact
Have you ever been driving down the road when all of a sudden, a memory flashes in your head– like something that happened 15 years ago but you haven't thought of it since then? And then your brain gets flooded with crazy questions. Why did that happen? What was I thinking?
And before you know it, you're having a full grown panic attack for no reason whatsoever.
This is just a small example of how anxiety can just show up when you least expect it, but anxiety is a complex condition that affects millions of people every day. It can manifest in various ways, such as excessive worrying, panic attacks, and physical symptoms (like rapid heartbeat and shortness of breath). We should never underestimate the impact of anxiety on mental health, as it can lead to feelings of helplessness, isolation, and even depression.
But how do you stop it?
The first step in conquering anxiety is to understand its causes and effects. Anxiety can be triggered by a variety of factors, including traumatic experiences. That's why it's important to recognize that anxiety is not a character flaw or a sign of weakness, but one that we can overcome through attention, care, and above all, faith.
Tip: Feed Your Dog
Have you ever heard the parable about the two dogs (or wolves)?
Basically, if you were to pin two dogs against each other in a fight, it's logical that the dog that you starve won't have the energy to win, while the dog that gets fed will absolutely win.
Anxiety is kinda like that I think. If we continue to feed our anxiety, it's always going to overpower us. We have to learn the tools to "starve it" to overcome it. It's not a one-and-done process, it's a continuous process that we rinse and repeat.
Overcome anxiety with God
One might think that anxiety is just a fear of the future and what might happen. But anxiety and panic attacks can also be just an overwhelming feeling of wishing you could change the past or alter events. And knowing you're powerless to do so is mentally crippling. It becomes and obsession of the mind.
This is when it becomes crucial that we redirect our thoughts towards God. In fact, faith is essential to overcoming anxiety.
When we have faith, we know that God is in control and has a plan and a purpose for our lives. This assurance allows us to let go of our worries and trust. It brings us peace that we are not alone in our thoughts. Because ultimately, God knows what he's doing. He doesn't make mistakes.
Not only does he have a plan, but he has a GOOD plan for each one of us.
Jeremiah 29:11 (KJV)

For I know the thoughts that I think toward you, saith the Lord, thoughts of peace, and not of evil, to give you an expected end. 
What the Bible says about anxiety
The Bible is filled with teachings on anxiety and the comfort that can only be found in God's love. One of the most well-known passages is Philippians 4:6-7:
6 Do not be anxious about anything, but in every situation, by prayer and petition, with thanksgiving, present your requests to God. 7 And the peace of God, which transcends all understanding, will guard your hearts and your minds in Christ Jesus.
This reminds us that we can bring our anxieties to God through prayer and find peace in His presence. It encourages us to trust in God's plan and promises, knowing that HE is in control and will provide for our needs.
For more scripture, be sure to check out this post on Calming Bible Verses for Anxiety and Fear.
Prayer as a tool for overcoming anxiety
Prayer is a powerful tool for overcoming anxiety and finding strength in times of distress. It allows us to communicate with God, expressing our worries and fears while also seeking guidance and comfort.
Through prayer, we can find solace in knowing that God is listening and cares deeply for us. By surrendering our worries to God through prayer, we open ourselves up to receive His peace and guidance.
Anxiety Prayer Checklist
Below, I've provided a "checklist" of sorts that you can walk through when praying for your anxiety. I like to use the HALT method, which traditionally is an acronym used for identifying stressors. HALT stands for "Hungry, Angry, Lonely, Tired," and the purpose is to stop (halt) and ask yourself if you're experiencing any of these things at the moment. It's a way you can check in with yourself and gain insight to (hopefully) course correct.
In this case, I've revamped the letters to apply prayer.
1. Humble Yourself
Realize that you are not in control, and you don't have to be. Give all your cares to God for he cares for you. Admit to yourself that you can't fix anything by obsessing over it, you're only hurting yourself. This is a time in prayer when we can admit our shortcomings to God, submitting ourselves and our worries to him.
1 Peter 5:7 (NIV)

Cast all your anxiety on him because he cares for you.
2. Ask
Ask the Lord to fill you with calmness and peace that only he can. Pray for strength in the minutes, hours, and days to come. Pray that HIS will be done, in his timing, not ours.
Luke 22:42 (NIV)

"Father, if you are willing, take this cup from me; yet not my will, but yours be done."
3. Let Go
You are made in the image of God. There's nothing that the devil hates more than a person working on their relationship with the Lord. You're under an attack and the enemy is feeding you thoughts to make you mad at others (or yourself). Let go of your problems, your anxieties, to God.
Psalm 23 (KJV)

1 The Lord is my shepherd; I shall not want.

2 He maketh me to lie down in green pastures: he leadeth me beside the still waters.

3 He restoreth my soul: he leadeth me in the paths of righteousness for his name's sake.

4 Yea, though I walk through the valley of the shadow of death, I will fear no evil: for thou art with me; thy rod and thy staff they comfort me.

5 Thou preparest a table before me in the presence of mine enemies: thou anointest my head with oil; my cup runneth over.

6 Surely goodness and mercy shall follow me all the days of my life: and I will dwell in the house of the Lord for ever.
4. Thank Him
Thank the Lord for bringing you though a trial. Start thanking God for your blessings, and start naming them ("Lord, thank you for ___."). So you're replacing the anxious thought with grateful thoughts.
Philippians 4:8 (KJV)

Finally, brethren, whatsoever things are true, whatsoever things are honest, whatsoever things are just, whatsoever things are pure, whatsoever things are lovely, whatsoever things are of good report; if there be any virtue, and if there be any praise, think on these things.
Faith daily to reduce anxiety
Truly, when we let God into our daily lives, he can help reduce anxiety and develop a sense of peace and well-being. We can do this through reading scripture, meditating on God's word, engaging in worship, and practicing thankfulness.
Reading scripture allows us to draw strength and wisdom from the Bible. It reminds us of God's faithfulness and His promises, giving us hope in the midst of anxiety. Meditating on God's word involves reflecting on specific verses or passages, allowing their truth to penetrate our hearts and minds.
Joshuan 1:8 (NIV)

Keep this Book of the Law always on your lips; meditate on it day and night, so that you may be careful to do everything written in it. Then you will be prosperous and successful.
Furthermore, engaging in worship, whether through singing, playing an instrument, or simply listening to Christian music, can lift our spirits and shift our focus from our worries to God's goodness. It is a powerful way to connect with God and experience his presence.
Practicing thankfulness involves intentionally focusing on the blessings in our lives and expressing gratitude to God. This helps us shift our perspective from anxiety to appreciation, reminding us of the goodness and provision of God.
Finding support and community through church
Lastly, one of the best resources I've found for my own personal recovery is church. In addition to prayer, finding support and community through church can greatly aid in managing anxiety.
Being part of a community of believers can combat feelings of isolation and loneliness, because you have people in your corner that care about you. Not only do they care, but they will pray with you and provide immense strength through the difficult times.
Churches also often offer support groups, counseling services, and resources specifically designed to help those struggling with anxiety. This is a space where you can share your experiences, find empathy, and receive practical advice for managing stress through a Christ-centered approach.
I can't tell you how many times I needed help, and found it within my community, whom I now refer to as my church family.
Final thoughts
In conclusion, faith has the power to transform our lives and help us conquer anxiety. By embracing God's love and surrendering our worries to Him, we tap into a source of strength and peace that surpasses all understanding. Through prayer, scripture, community, and the incorporation of faith-based practices into daily life, we can find solace and hope in the midst of anxiety.
May we all embrace God's love and allow it to guide us through the challenges of anxiety, knowing that we are never alone, and there is always hope for a brighter future.
I pray this blesses you.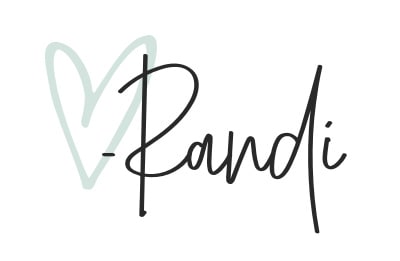 Share this
Disclaimer
Any mental health information contained within this post is for general purposes only. It is not in any way a substitute for specific medical advice. You must therefore obtain the relevant professional or specialist advice before taking, or refraining from, any action based on the information in these webpages.
If you are in crisis or you think you may have an emergency, call your doctor or 911 immediately.