Powerful Bible Verses to Overcome Addiction
The ability to overcome addiction is one of the biggest obstacles humans face today. Whether it be drugs or alcohol, phone, and/or online addictions, we can feel powerless against them. But during our lowest points, it is crucial that we remember to look to God. Below you will find Bible verses and scripture for addiction to help you through this mental battle.
For more help, please be sure to check out this post on Bible Verses for Alcohol Addiction, Bible Verses for Anxiety and Fear, and Bible Verses for Sadness and Loneliness.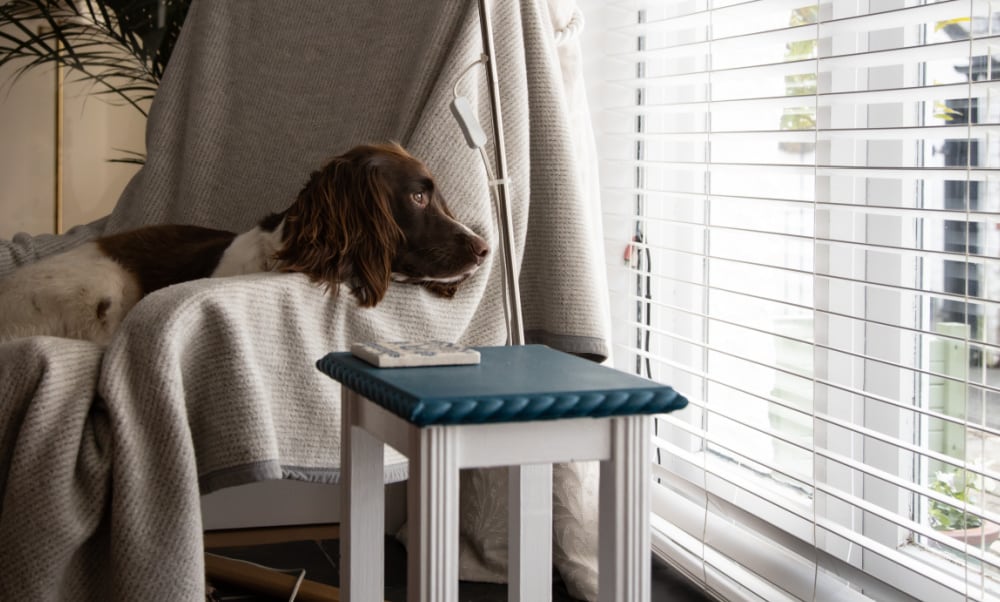 What Does the Bible Say about Addiction?
The Bible says a lot about addiction. Not only does the Bible tell us that we should avoid consumption (Proverbs 23:21), but it also tells us that we should be vigilant and lead sober lives (1 Peter 5:8).
We see this again and again throughout the Bible. Why? Because God wants us to rely on HIM for strength, not alcohol. Not drugs. Not social media. Or any other outlet that can lead us down a path of destruction. God's always going to desire redemption and restoration. He's always going to want us to turn away from sin, and turn towards him instead.
Not only that, but when we're under the influence, we make poor decisions. We say things we don't mean, and we do things we don't mean to do. And that's when we've open the door to spiritual attacks that can cause us to spiral completely out of control.
"Addiction is giving up everything for one thing; Recovery is giving up one thing for everything."
Here's the good news: you're here. This means that you're looking in the right direction, towards God. Nothing is possible without God; any human efforts will eventually crumble because we do not have the strength that God does.
But, we can lean on the Lord, we can pray, and we can get into his word. So let's pray.
Let's Start with Prayer
"Dear Lord, thank you for your mercy and grace. Thank you for bringing me here, for this moment. Your word says that if I call on you, you will hear me. Please hear my distress Lord. Please forgive me for my addiction, and use it for my highest good. Help me through this mental battle I'm facing. Cover me with your love and with your strength. You are the good shepherd, and I am trusting fully that you will guide me through the valley of the shadow of death. Please fill my heart and my cup with your word Lord. Thank you for loving me first. In Jesus' mighty name I pray, amen."
Bible Verses for Addiction
Please note that these Bible verses are to help you overcome addiction, therefor these verses consist of strengthening scripture. For Bible verses specifically related to drinking, please see this post on Bible Verses about Alcohol Addiction.
I have added bold emphasis to key scriptures below.
Micah 7:7-9 (NIV)

7 But as for me, I watch in hope for the Lord,
    I wait for God my Savior;
    my God will hear me.
8 Do not gloat over me, my enemy!
    Though I have fallen, I will rise.
Though I sit in darkness,
    the Lord will be my light.
9 Because I have sinned against him,
    I will bear the Lord's wrath,
until he pleads my case
    and upholds my cause.
He will bring me out into the light;
    I will see his righteousness.
Psalm 18 (NIV)

1 I love you, Lord, my strength.

2 The Lord is my rock, my fortress and my deliverer;
    my God is my rock, in whom I take refuge,
    my shield and the horn of my salvation, my stronghold.

3 I called to the Lord, who is worthy of praise,
    and I have been saved from my enemies.
4 The cords of death entangled me;
    the torrents of destruction overwhelmed me.
5 The cords of the grave coiled around me;
    the snares of death confronted me.

6 In my distress I called to the Lord;
    I cried to my God for help.
From his temple he heard my voice;
    my cry came before him, into his ears.
7 The earth trembled and quaked,
    and the foundations of the mountains shook;
    they trembled because he was angry.
8 Smoke rose from his nostrils;
    consuming fire came from his mouth,
    burning coals blazed out of it.
9 He parted the heavens and came down;
    dark clouds were under his feet.
10 He mounted the cherubim and flew;
    he soared on the wings of the wind.
11 He made darkness his covering, his canopy around him—
    the dark rain clouds of the sky.
12 Out of the brightness of his presence clouds advanced,
    with hailstones and bolts of lightning.
13 The Lord thundered from heaven;
    the voice of the Most High resounded.
14 He shot his arrows and scattered the enemy,
    with great bolts of lightning he routed them.
15 The valleys of the sea were exposed
    and the foundations of the earth laid bare
at your rebuke, Lord,
    at the blast of breath from your nostrils.

16 He reached down from on high and took hold of me;
    he drew me out of deep waters.
17 He rescued me from my powerful enemy,
    from my foes, who were too strong for me.
18 They confronted me in the day of my disaster,
    but the Lord was my support.
19 He brought me out into a spacious place;
    he rescued me because he delighted in me.

20 The Lord has dealt with me according to my righteousness;
    according to the cleanness of my hands he has rewarded me.
21 For I have kept the ways of the Lord;
    I am not guilty of turning from my God.
22 All his laws are before me;
    I have not turned away from his decrees.
23 I have been blameless before him
    and have kept myself from sin.
24 The Lord has rewarded me according to my righteousness,
    according to the cleanness of my hands in his sight.

25 To the faithful you show yourself faithful,
    to the blameless you show yourself blameless,
26 to the pure you show yourself pure,
    but to the devious you show yourself shrewd.
27 You save the humble
    but bring low those whose eyes are haughty.
28 You, Lord, keep my lamp burning;
    my God turns my darkness into light.
29 With your help I can advance against a troop;
    with my God I can scale a wall.

30 As for God, his way is perfect:
    The Lord's word is flawless;
    he shields all who take refuge in him.
31 For who is God besides the Lord?
    And who is the Rock except our God?
32 It is God who arms me with strength
    and keeps my way secure.
33 He makes my feet like the feet of a deer;
    he causes me to stand on the heights.
34 He trains my hands for battle;
    my arms can bend a bow of bronze.
35 You make your saving help my shield,
    and your right hand sustains me;
    your help has made me great.
36 You provide a broad path for my feet,
    so that my ankles do not give way.

37 I pursued my enemies and overtook them;
    I did not turn back till they were destroyed.
38 I crushed them so that they could not rise;
    they fell beneath my feet.
39 You armed me with strength for battle;
    you humbled my adversaries before me.
40 You made my enemies turn their backs in flight,
    and I destroyed my foes.
41 They cried for help, but there was no one to save them—
    to the Lord, but he did not answer.
42 I beat them as fine as windblown dust;
    I trampled them like mud in the streets.
43 You have delivered me from the attacks of the people;
    you have made me the head of nations.
People I did not know now serve me,
44     foreigners cower before me;
    as soon as they hear of me, they obey me.
45 They all lose heart;
    they come trembling from their strongholds.

46 The Lord lives! Praise be to my Rock!
    Exalted be God my Savior!
47 He is the God who avenges me,
    who subdues nations under me,
48     who saves me from my enemies.
You exalted me above my foes;
    from a violent man you rescued me.
49 Therefore I will praise you, Lord, among the nations;
    I will sing the praises of your name.

50 He gives his king great victories;
    he shows unfailing love to his anointed,
    to David and to his descendants forever.
Psalm 86:5-7, 11-13 (NIV)

5 You, Lord, are forgiving and good,
    abounding in love to all who call to you.
6 Hear my prayer, Lord;
    listen to my cry for mercy.
7 When I am in distress, I call to you,
    because you answer me.

11 Teach me your way, Lord,
    that I may rely on your faithfulness;
give me an undivided heart,
    that I may fear your name.
12 I will praise you, Lord my God, with all my heart;
    I will glorify your name forever.
13 For great is your love toward me;
    you have delivered me from the depths,
    from the realm of the dead.
Psalm 139:7-10 (NIV)

7 Where can I go from your Spirit?
    Where can I flee from your presence?
8 If I go up to the heavens, you are there;
    if I make my bed in the depths, you are there.
9 If I rise on the wings of the dawn,
    if I settle on the far side of the sea,
10 even there your hand will guide me,
    your right hand will hold me fast.
Matthew 17:19-20 (KJV)

19 Then came the disciples to Jesus apart, and said, Why could not we cast him out?

20 And Jesus said unto them, Because of your unbelief: for verily I say unto you, If ye have faith as a grain of mustard seed, ye shall say unto this mountain, Remove hence to yonder place; and it shall remove; and nothing shall be impossible unto you.
Matthew 18:12-14 (KJV)

12 How think ye? if a man have an hundred sheep, and one of them be gone astray, doth he not leave the ninety and nine, and goeth into the mountains, and seeketh that which is gone astray?

13 And if so be that he find it, verily I say unto you, he rejoiceth more of that sheep, than of the ninety and nine which went not astray.

14 Even so it is not the will of your Father which is in heaven, that one of these little ones should perish.
1 Thessalonians 5:5-11 (NIV)

5 You are all children of the light and children of the day. We do not belong to the night or to the darkness. 
6 So then, let us not be like others, who are asleep, but let us be awake and sober. 
7 For those who sleep, sleep at night, and those who get drunk, get drunk at night. 
8 But since we belong to the day, let us be sober, putting on faith and love as a breastplate, and the hope of salvation as a helmet. 
9 For God did not appoint us to suffer wrath but to receive salvation through our Lord Jesus Christ. 
10 He died for us so that, whether we are awake or asleep, we may live together with him. 
11 Therefore encourage one another and build each other up, just as in fact you are doing.
Luke 21:34-36 (KJV)

34 And take heed to yourselves, lest at any time your hearts be overcharged with surfeiting, and drunkenness, and cares of this life, and so that day come upon you unawares.

35 For as a snare shall it come on all them that dwell on the face of the whole earth.

36 Watch ye therefore, and pray always, that ye may be accounted worthy to escape all these things that shall come to pass, and to stand before the Son of man.
Hebrews 13:20-21 (KJV)

20 Now the God of peace, that brought again from the dead our Lord Jesus, that great shepherd of the sheep, through the blood of the everlasting covenant,

21 Make you perfect in every good work to do his will, working in you that which is wellpleasing in his sight, through Jesus Christ; to whom be glory for ever and ever. Amen.
1 Peter 1:13-14 (NIV)

13 Therefore, with minds that are alert and fully sober, set your hope on the grace to be brought to you when Jesus Christ is revealed at his coming. 14 As obedient children, do not conform to the evil desires you had when you lived in ignorance.
1 Peter 4:3-4,7 (NIV)

3 For you have spent enough time in the past doing what pagans choose to do—living in debauchery, lust, drunkenness, orgies, carousing and detestable idolatry. 4 They are surprised that you do not join them in their reckless, wild living, and they heap abuse on you.

7 The end of all things is near. Therefore be alert and of sober mind so that you may pray.
1 Peter 5:8-11 (NIV)

8 Be alert and of sober mind. Your enemy the devil prowls around like a roaring lion looking for someone to devour. 9 Resist him, standing firm in the faith, because you know that the family of believers throughout the world is undergoing the same kind of sufferings.

10 And the God of all grace, who called you to his eternal glory in Christ, after you have suffered a little while, will himself restore you and make you strong, firm and steadfast. 11 To him be the power for ever and ever. Amen.
1 John 2:14 (NIV)

I write to you, dear children,
    because you know the Father.
I write to you, fathers,
    because you know him who is from the beginning.
I write to you, young men,
    because you are strong,
    and the word of God lives in you,
    and you have overcome the evil one.
Ephesians 6:10-18 (KJV)

10 Finally, my brethren, be strong in the Lord, and in the power of his might.

11 Put on the whole armour of God, that ye may be able to stand against the wiles of the devil.

12 For we wrestle not against flesh and blood, but against principalities, against powers, against the rulers of the darkness of this world, against spiritual wickedness in high places.

13 Wherefore take unto you the whole armour of God, that ye may be able to withstand in the evil day, and having done all, to stand.

14 Stand therefore, having your loins girt about with truth, and having on the breastplate of righteousness;

15 And your feet shod with the preparation of the gospel of peace;

16 Above all, taking the shield of faith, wherewith ye shall be able to quench all the fiery darts of the wicked.

17 And take the helmet of salvation, and the sword of the Spirit, which is the word of God:

18 Praying always with all prayer and supplication in the Spirit, and watching thereunto with all perseverance and supplication for all saints;
How to Overcome Addiction
Overcoming addiction is a process that requires accountability, forgiveness, and a whole lot of faith. That being said, please read this passage from Proverbs 2 (bold emphasis mine).
Proverbs 2:1-22 (NIV)

1 My son, if you accept my words and store up my commands within you,
2 turning your ear to wisdom and applying your heart to understanding—
3 indeed, if you call out for insight and cry aloud for understanding,
4 and if you look for it as for silver and search for it as for hidden treasure,
5 then you will understand the fear of the Lord and find the knowledge of God.
6 For the Lord gives wisdom; from his mouth come knowledge and understanding.
7 He holds success in store for the upright, he is a shield to those whose walk is blameless,
8 for he guards the course of the just and protects the way of his faithful ones.

9 Then you will understand what is right and just and fair—every good path.
10 For wisdom will enter your heart, and knowledge will be pleasant to your soul.
11 Discretion will protect you, and understanding will guard you.

12 Wisdom will save you from the ways of wicked men, from men whose words are perverse,
13 who have left the straight paths to walk in dark ways,
14 who delight in doing wrong and rejoice in the perverseness of evil,
15 whose paths are crooked and who are devious in their ways.

16 Wisdom will save you also from the adulterous woman, from the wayward woman with her seductive words,
17 who has left the partner of her youth and ignored the covenant she made before God.
18 Surely her house leads down to death and her paths to the spirits of the dead.
19 None who go to her return or attain the paths of life.

20 Thus you will walk in the ways of the good and keep to the paths of the righteous.
21 For the upright will live in the land, and the blameless will remain in it;
22 but the wicked will be cut off from the land, and the unfaithful will be torn from it.
To summarize, when overcoming addiction we need to remember a few key points, as pointed out in this proverb.
First and foremost, we need to be consistently and diligently seeking the Lord. We do this through reading his word and prayer. The Bible tells us that when we call out to God, he will hear us. In doing so, he will start to work on our hearts. It is only through a heart change can we overcome our addictions for good.
Addiction is not a will-power problem. It's a heart problem.
Fortunately, we are never too lost to be found. We are never too broken to be healed. We are never too far down a path to turn around. Jesus told us that he is the good shepherd. He will always come after the one lost sheep (Matthew 18:12-14). Friend, if you feel like the lost sheep, please know God will find you. He will restore you and make you whole again.
"Thus you will walk in the ways of the good and keep to the paths of the righteous."
Frequently Asked Questions
How do I stop being addicted?
Stopping an addiction is a process. In any valuable recovery program, a combination of faith + action can begin the process of healing. To overcome an addiction, we must understand the root cause. Addiction is just a physical manifestation of a deeper problem. Biblically speaking, it's a heart problem. This is why God plays such a key role in recovery. Only with God can a true heart change occur. Only through his will, mercy, and grace can we live a fulfilling life of sobriety.
What are the 3 steps of overcoming addiction?
Through my own recovery journey with God, I've built a 3-step framework that will help you go from Broken to Blessed:
1. Build a Solid Foundation of Faith
2. Learn Practical Tools to Develop a Strong Mindset
3. Overcome Anxiety, Depression, and Addiction for Victory
Can you completely get rid of an addiction?
YES. "I can do all things through Christ which strengthens me." (Philippians 4:13) God is bigger than your addiction. Through supplication, forgiveness, and diligence we can overcome any addiction, with the power of Christ.
Final Thoughts
I pray that the scriptures above have reminded you to put on the WHOLE ARMOR of God. The belt of truth, the breastplate of righteousness, the shield of faith, the helmet of salvation, and the sword of the Spirit.
God is bigger than your addiction.
As you move about your day today, know that you can lean on the Lord for strength. Please continue to fight the good fight. Continue to be in your Bible. Pray without ceasing. Read, read, read. And reach out to someone today who can help you stay on track.
And if you need more help, please reach out to me or check out more Bible Verses for strength.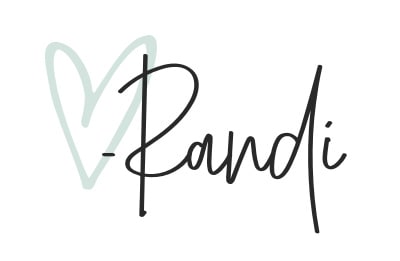 Share This