Helpful Bible Verses for Sadness and Loneliness
Feeling sad and lonely is the perfect storm for chronic depression. Even in a time with obsessive social media activity, people are more lonely than ever before (stats on this below). And no wonder– it's easy to feel empty when you're going through the motions, hard times, or life changes.
If this sounds like you, please read on for helpful bible verses for sadness and loneliness. Because know this: when you have God on your side, you're never truly alone.
Sad and Depressed
Imagine this: it's alarm-o'clock in the morning when you're jolted awake by the ear-piercing buzzer. So you do what most people do, and hit the snooze at least once (or thrice) before your feet reluctantly hit the floor. You slam some coffee, get the kids moving (much like herding cats) , and start the routine of the day.
You're not sure when it hits you, you're not 100% sure why, but at some point you start to feel that emptiness. That dark rolling cloud of loneliness and sadness, or even anxiety. I call this the Impending Doom feeling. The Impending Doom feeling is like stomach knots mixed with uncertain fear on steroids.
Maybe you've spent too much time scrolling social media or you've made one-too-many zoom calls or the house is just a little too quiet (or complete chaos if you have children at home). It's something that you know needs immediate attention, but you're not sure what exactly.
What is your next move?
The Domino Effect
If you're a human being, sadness is not unfamiliar. Even for those with the best of upbringings or circumstances, sadness can happen suddenly and even without warning.
Imagine one of those really big domino setups, with dominos all lined up in crazy loops and zigzags. All it takes is one small push, and the whole thing starts a chain reaction that results in a heck of a mess of dominos.
Sadness leads to depression. And depression can lead to a complete backslide of your life if left unaddressed. In other words, a pile of dominos that can take hours to set back up. That's when our addictions get the best of us, because we crave an instant solution. And the enemy is a master at making us think in the moment that our vices will dissolve any pain (spoiler alert: he's wrong).
We don't want that to happen, and God doesn't want that either. That's why he reminds us in His Word that we should call upon the Lord when we need strength.
We all need the Lord. And we all need to recognize that the world will not be able to ease our sadness. It can only temporarily relieve suffering through distractions and destructive behavior that eventually gets us into even more trouble than we were in to begin with. Which leads to another cycle of Impending Doom, another backslide, and so on and so forth.
That's why I'm glad you're here.
Feeling Sad and Alone
Most would agree that the definition of loneliness is solitude, yet one could argue that even in a room full of people, you can feel very much alone.
Alone in your thoughts. Alone in your feelings. And much like the Impending Doom example that I give above, loneliness is another storm cloud, albeit a painful one. On top of an acrobatic stomach and anxiety fuel, it's like someone is slowly twisting a knife in your heart. Like, crippling loneliness.
Whatever the reason for your loneliness though, please know that you are not alone in feeling alone, if that makes sense.
According to Social Self, in 2021, 58% of Americans reported feeling lonely, and 21% reported having no friends. This is very telling, considering that "social" media takes up an average of 2 1/2 hours of our time each day. One would think with that much devotion, our cups would be overflowing with friends, and our schedules would be mapped out for months.
Not so, but there's good news.
Because, as cliche as it sounds, when we keep our eyes on the Lord and fully trust in Him, we are never truly alone. Those thoughts and empty feelings can be washed away. The Bible says that God will send us a comforter, a.k.a. the Holy Spirit, that will guide us and bring us comfort in times of despair. (John 14:26)
Truly, the foundation of our faith is HOPE. And I'm here to tell you that there is hope today. Please read on for Bible verses to help you through this time.
Start with Prayer
Before we get to the verses, please take a moment to pray.
"Dear Lord, thank you for your promise to never leave me, and your never-ending mercy. You fully understand the circumstances of my life and what has brought my emotions to feel this way. Please hear me Lord and help me through these life challenges that are holding me down. Help me release the mental chains that are preventing me from moving forward. Please surround me with your love and work within my heart. Thank you for loving me. In Jesus' name I pray, amen."
Feeling Sad? Bible Verses that Help
Below are some of my favorite verses for sadness and loneliness. I have included both KJV and NIV. Please be sure to cross reference both translations. Specific verses are in bold.
Psalm 46:1-3 KJV 

1 God is our refuge and strength, a very present help in trouble.

2 Therefore will not we fear, though the earth be removed, and though the mountains be carried into the midst of the sea;

3 Though the waters thereof roar and be troubled, though the mountains shake with the swelling thereof. Selah.
Psalm 34:17-18 NIV

17 The righteous cry out, and the Lord hears them; he delivers them from all their troubles.
18 The Lord is close to the brokenhearted and saves those who are crushed in spirit.
Psalm 30:5 NIV

5 For his anger lasts only a moment, but his favor lasts a lifetime; weeping may stay for the night, but rejoicing comes in the morning.
Lamentations 3:31-33 NIV

31 For no one is cast off by the Lord forever.
32 Though he brings grief, he will show compassion, so great is his unfailing love.
33 For he does not willingly bring affliction or grief to anyone.
Joshua 1:7-9 NIV

7 "Be strong and very courageous. Be careful to obey all the law my servant Moses gave you; do not turn from it to the right or to the left, that you may be successful wherever you go. 
8 Keep this Book of the Law always on your lips; meditate on it day and night, so that you may be careful to do everything written in it. Then you will be prosperous and successful. 
9 Have I not commanded you? Be strong and courageous. Do not be afraid; do not be discouraged, for the Lord your God will be with you wherever you go."
Matthew 5:1-10 KJV (Jesus Sermon on the Mount)

1 And seeing the multitudes, he went up into a mountain: and when he was set, his disciples came unto him:

2 And he opened his mouth, and taught them, saying,

3 Blessed are the poor in spirit: for theirs is the kingdom of heaven.

4 Blessed are they that mourn: for they shall be comforted.

5 Blessed are the meek: for they shall inherit the earth.

6 Blessed are they which do hunger and thirst after righteousness: for they shall be filled.

7 Blessed are the merciful: for they shall obtain mercy.

8 Blessed are the pure in heart: for they shall see God.

9 Blessed are the peacemakers: for they shall be called the children of God.

10 Blessed are they which are persecuted for righteousness' sake: for theirs is the kingdom of heaven.


Matthew 11:28-30 NIV (Jesus speaking)

28 "Come to me, all you who are weary and burdened, and I will give you rest. 29 Take my yoke upon you and learn from me, for I am gentle and humble in heart, and you will find rest for your souls. 30 For my yoke is easy and my burden is light."
John 16:33 NIV (Jesus Speaking)

33 "I have told you these things, so that in me you may have peace. In this world you will have trouble. But take heart! I have overcome the world."
Final Thoughts
I hope these Bible verses have uplifted you. Especially the last one, with Jesus telling us to "take heart," which means to be courageous. For Jesus, in his unfailing love, has overcome the world. Spoiler alert: that means that he's already won the battle!
How comforting to know that Jesus has already won our battles for us, for in the end he will triumph over all. It's in this that I personally pull strength from, especially when I'm feeling sad or lonely. Because I know that with Jesus, with the Lord, I am never truly alone in my struggle.
And I pray that you KNOW you're not alone either! May God bless you today and help you through these trying times. If you need more help, be sure to read my other posts on Bible Verses.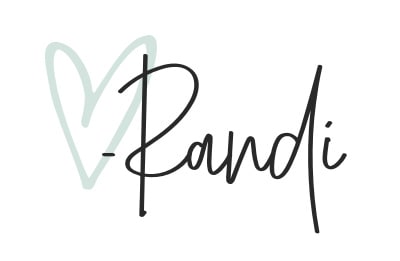 Share This