Best Christian Songs for Anxiety and Healing
Look no further than this list for Christian songs for anxiety and healing. Sometimes in life, circumstances can be difficult to handle and anxiety can take over. Thankfully, music has the power to calm ourselves, emotionally, physically, and spiritually. So when you're feeling anxious or down, turn on one of these songs to move through it.
And be sure to check out this article for Calming Bible Verses for Anxiety and Fear, as well as this article How to Stop Worrying and Give Your Worries to God.
Music for Anxiety Relief
Stomach knots. Sweating. Increased heart rate. These are a few things you can experience when suffering from anxiety. Trust me, I know– I have been dealing with anxiety for basically my entire life. When I was younger, I didn't even realize I was having panic attacks, because I wasn't educated on anxiety symptoms and signs to look for.
Now as an adult, I can be more prepared when I start to see warning signs of an anxiety attack.
There are also easy ways we can find relief, or halt the anxiety cycle. Strong evidence suggests that music can help lower stress and anxiety, by reducing cortisol levels.
Of course, the type of music and tempo has a huge impact on how we respond. To slow down your heart rate and calm your breathing, it's a better idea to listen to a song with slower tempo than say, speed punk or heavy metal. While listening to music that match our emotions can be "relief" in the moment, it only keeps us in that emotion, instead of moving through it.
That's why listening to Christian songs that can strengthen, guide, soothe, and uplift is always a better option.
Best Christian Songs for Anxiety and Healing
Here are my top 12 songs right now for when you're having anxiety. Be sure to add these to your Spotify playlist. I've also included a snippet of some of my favorite lyrics of each song.
God is in This Story, by Katy Nichole
This is one of my favorite songs right now, and definitely helps with anxiety. When we get too focused on ourselves, or too anxious about what the future holds, we forget that God is in the details. He is with us, he has a plan, and we simply need to trust that plan.
Memorable lyrics:

If it reads like addiction, if it reads like disease
He's the One who frees the prisoner, He's the healer of all things
If it reads like depression, if it reads broken home
He's the One who holds your sorrow, He won't leave you here alone
The Reason, by Lacy Sturm
This is such a touching song in so many ways. If you've ever been a fan of Lacey's former band Flyleaf, you will enjoy this solo song. She reminds us of the greatest gift God ever gave us, and how if we would only trust him, he would change our lives in ways we can't imagine.
Memorable lyrics:

You formed my heart with your own hands
But I just could not understand
If I gave you my life
I'd be healed by your Grace
I was made for Your love
And gave others Your place
Because He Lives, performed by Carrie Underwood
This is a classic hymn that I absolutely adore. Whenever I start to get anxious about the future, I recall this song. It reminds me that I can face anything with Christ, because he lives.
Memorable lyrics:

Because He lives, I can face tomorrow
Because He lives, all fear is gone
Because I know He holds the future
And life is worth the living
Just because He lives
Closer to God, by Anne Wilson
This is my favorite song from Anne Wilson. When we're feeling at our absolute lowest, we forget that this is when God is closest to us. He is the Good Shepherd, and he will lead us through the valley (Psalm 23). He will never leave us.
Memorable lyrics:

In every hour that felt too dark
In every moment He felt far
Every time I felt like He forgot
Didn't know I was closer to God
In every valley, He walked with me
Hе sealed my future, sеt me free
In every place I felt lost
Didn't know I was closer to God
It Is Well With My Soul, performed by Chris Rice
This is such a touching song, and a well-known classic hymn. What some people may not know is that the author of this song, Horatio Spafford, wrote it after facing multiple tragedies, including losing his 4 children in a terrible shipwreck. Yet through it, he remained faithful. We can be reminded that no matter the struggle, we can get through it.
Memorable lyrics:

When peace like a river attendeth my way
When sorrows like sea billows roll
Whatever my lot, You have taught me to say
It is well, it is well with my soul

Though Satan should buffet, though trials should come
Let this blest assurance control
That Christ has regarded my helpless estate
And has shed His own blood for my soul
Refuge, by Skillet
As a Christian rock band, Skillet can be overlooked often as a good artist. In my humble opinion, they definitely have a handful of very well-written, inspiring Christian songs. This is one of them, and slower than many of their others. I like listening to this song because it gives me strength, remembering that the only place I'll find true rest is with the Lord.
Memorable lyrics:

You're my rest
You're rock
You're my fortress
You're my strength
You're my shield
And You're my defense
Nothing could ever take me from you
Nothing's ever gonna take me from you
I Shall Not Be Moved, performed by Johnny Cash
Who doesn't enjoy listening to Cash perform classic hymns? This is one of my favorites, on his album, My Mother's Hymn Book. With God, we are firm and planted, just like a tree. We shall not be moved.
Memorable lyrics:

I shall not be, I shall not be moved
I shall not be, I shall not be moved
Just like a tree that's planted by the water
I shall not be moved
Living Proof, by Katy Nichole
Another track by Katy Nichole, this is a great song when you understand her struggle with scoliosis and the trials she faced before writing the album, Jesus Changed My Life. I like listening to this song to remind me that God isn't through with me, and he's not through with you either.
Memorable lyrics:

That mountains can be moved
That lives can be made new
You're always breakin' through
I'm livin' proof, I'm livin' proof
That You make no mistakes
There's power in Your name
The Way, the Life, the Truth
I'm livin' proof, I'm livin' proof
When it looked hopeless, You said, "I'm not done"
And lookin' back, I see what I've become
I Speak Jesus, by Charity Gayle, Steven Musso
What a powerful song. If you're an anxiety sufferer, or struggle with depression, this song is for you. During those dark moments, it brings light and strength to your heart, and soothes the soul. I also love this song because this version is live, and there's something special about that.
Memorable lyrics:

I just want to speak the name of Jesus
Over fear and all anxiety
To every soul held captive by depression
I speak Jesus

'Cause Your name is power
Your name is healing
Your name is life (Yes, it is)
Break every stronghold
Just as I Am (I Come Broken), performed by Mitch Langley
This is one of my favorite hymns, but I absolutely fell in love with the "I Come Broken" version when I first heard it. Because it's true– as a person that struggles with mental health, I DO come broken to be mended and wounded to be healed. And God will be there for me, no matter what. There are many versions of this song, and I suggest you also search for ones with a full choir.
Memorable lyrics:

I come broken to be mended
I come wounded to be healed
I come desperate to be rescued
I come empty to be filled
I come guilty to be pardoned
By the blood of Christ the Lamb
And I'm welcomed with open arms
Praise God just as I am
Trust and Obey, performed by John Sammis, Daniel Towner, Sierra Hull
This is a peaceful rendition of Trust and Obey, and I really enjoy how it's performed. When we're confident in Christ, keeping our eyes on him, and trusting each step, we don't have to worry.
Memorable lyrics:

Not a shadow can rise, not a cloud in the skies
But His smile quickly drives it away;
Not a doubt or a fear, not a sigh or a tear
Can abide while we trust and obey
In Jesus Name (God Of Possible), by Katy Nichole
Yes, I realize that I've had 3 Katy Nichole songs on this countdown (the whole album is SO good). However, this is one of my absolute favorite Christian songs for anxiety. No matter where you're at, what you're going through, or how you're feeling, this song is a promise that Jesus will bring healing. How God works is up to him, but we can find comfort and joy knowing that he has it taken care of. If you only listen to one song on this list, please let it be this one.
Memorable lyrics:

I pray for your healing, that circumstances would change
I pray that the fear inside would flee in Jesus' name
I pray that a breakthrough would happen today
I pray miracles over your life in Jesus' name
In Jesus' name
Final Thoughts
I hope you've enjoyed these Christian songs for anxiety and healing. Please remember to add these to your Spotify playlist, or create your own playlist with songs for anxiety. The important thing to remember is that this can serve as a tool in your toolbox, when it comes to moving through an anxiety episode.
Did I miss your favorite song? Let me know in the comments below friend.
I pray this blesses you,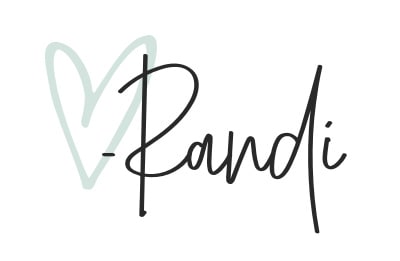 Share This
Disclaimer
Any mental health information contained within this post is for general purposes only. It is not in any way a substitute for specific medical advice. You must therefore obtain the relevant professional or specialist advice before taking, or refraining from, any action based on the information in these webpages.
If you are in crisis or you think you may have an emergency, call your doctor or 911 immediately.