Calming Bible Verses for Anxiety and Fear
Sweating. Trembling. Having trouble concentrating or overthinking. Feeling weak, nervous, or scared about what's going to happen next. If this sounds like you, most likely you're struggling with anxiety, worry, and fear-based thoughts. But instead of panicking, please pause: take a deep breath, and read on for calming scriptures on fear and anxiety.
Because even though living with anxiety can be crippling, that doesn't mean there's no hope. It's the complete opposite actually. And if it just so happens to be 3 a.m. and you're experiencing insomnia, be sure to head over to this helpful article on Bible verses for when you can't sleep, as well as helpful Bible verses for sadness and loneliness.
Do You Suffer from Anxiety?
Confession time: I am no stranger to anxiety. The worst for me is when I suddenly wake up at night, sometimes gasping, and I realize it's only 3 something in the morning. But instead of turning over and drifting back to sleep, it's like my brain just started pushing all those anxiety and fear buttons to wake up the machine.
You know the machine: it roars to life and starts to pump all the worst things into your mind. And just like that, I'm awake and alone with ALL MY PROBLEMS. Thinking. Stressing. Anxious about the future. Wondering if I can get it all done. Afraid that I've wasted too much time. Scared of what other people think. Having made up arguments in my head with random people in the dark (that somehow, even in my imagination I still lose– why is that???).
It's some serious torture.
Maybe this happens to you. Or maybe, also like me, your anxiety can attack in the middle of the day when your to-do list feels so heavy and impossible that you can't seem to do anything except feel paralyzed or collapse on the floor because the thought of responding to one more email is going to make you ugly-cry.
It happens. Because listen, anxiety is a real problem that millions of people deal with every day. In fact, it's estimated that over 40 million adults are living with some type of anxiety disorder.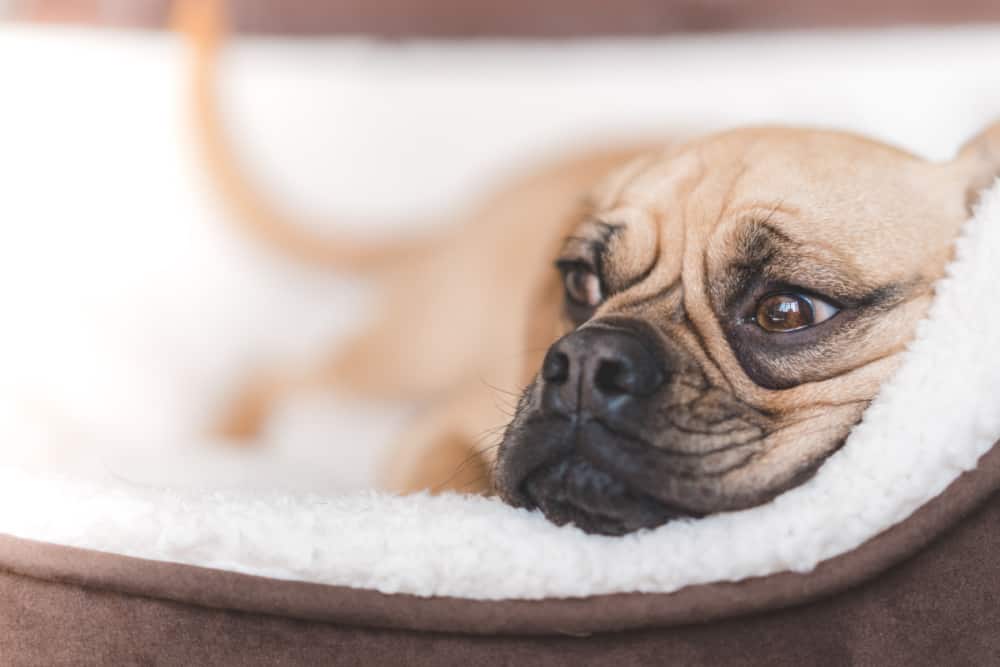 Anxiety and God
But here's the thing. We can continue to go back to the machine, pressing the buttons and feeling terrible and producing all the negative thoughts, or…we can turn to God for help with anxiety.
In that moment, we can actually turn to Jesus and pray for strength. We can pray for sleep. And we can pray for all those people that wronged us, instead of entertaining pretend fights in our heads.
Let me tell you this. When I started turning to God and praying at 3 a.m. that he would give me rest, give me peace, and make me whole, something amazing happened: I went back to sleep. The machine stopped. I felt a sense of peace that I hadn't felt before, because I realized I wasn't in charge of this battle. God was (and IS), and I needed to lay my problems at His feet.
Then, in moments when praying felt more like begging, I started to lean into my Bible. And those feelings of emptiness and desperation melted– I felt calm. Calm enough to pick myself up off the floor and get back to work, answering emails with grace instead of anxiousness.
So if you need something right now lovely, please read the following scriptures below. And then, read them again.
Turn off the machine. And lay your problems at His feet.
Does Prayer Help with Anxiety?
You may be asking if prayer can help with anxiety, and how to trust God with anxiety. First, YES, prayer can help, and it is one of the ways we let go and demonstrate our trust in God.
The definition of trust is to have confidence or reliance on something. By praying about our anxiety, we are placing our reliance on God instead of ourselves. This is in no way saying that we do not seek proper medical care, if necessary. It simply means that we lean on God in our worst times, to ask for direction, wisdom, support, and relief. As I said above, we must remember that this is HIS battle to fight for us.
Before you dive into the verses below, please take a moment to pray.
"Dear Heavenly Father, I come to you in weakness. I have found myself out of control in these thoughts, but I know I can do all things through you, through Christ which strengthens me. Lord, please help me to overcome this spiritual battle in my mind. Please lift me up in your loving arms, and take away any thoughts of fear or anxiousness. Please replace these feelings with comfort and reassurance from you Lord. Thank you for leading me to your word. Thank you for loving me. In Jesus' name I pray, amen."
Bible Verses for Anxiety and Fear
Below are some helpful bible passages for overcoming anxiety, worry, and fear. I have included both NIV and KJV translations. Specific verses are in bold.
Philippians 4: 6-9 NIV

6 Do not be anxious about anything, but in every situation, by prayer and petition, with thanksgiving, present your requests to God. 

7 And the peace of God, which transcends all understanding, will guard your hearts and your minds in Christ Jesus.

8 Finally, brothers and sisters, whatever is true, whatever is noble, whatever is right, whatever is pure, whatever is lovely, whatever is admirable—if anything is excellent or praiseworthy—think about such things. 

9 Whatever you have learned or received or heard from me, or seen in me—put it into practice. And the God of peace will be with you.
Psalm 56: 3-4 and 10-13 KJV

3 What time I am afraid, I will trust in thee.

4 In God I will praise his word, in God I have put my trust; I will not fear what flesh can do unto me.


10 In God will I praise his word: in the Lord will I praise his word.

11 In God have I put my trust: I will not be afraid what man can do unto me.

12 Thy vows are upon me, O God: I will render praises unto thee.

13 For thou hast delivered my soul from death: wilt not thou deliver my feet from falling, that I may walk before God in the light of the living?
Matthew 6:25-34 NIV

25 "Therefore I tell you, do not worry about your life, what you will eat or drink; or about your body, what you will wear. Is not life more than food, and the body more than clothes? 

26 Look at the birds of the air; they do not sow or reap or store away in barns, and yet your heavenly Father feeds them. Are you not much more valuable than they? 

27 Can any one of you by worrying add a single hour to your life?

28 "And why do you worry about clothes? See how the flowers of the field grow. They do not labor or spin. 

29 Yet I tell you that not even Solomon in all his splendor was dressed like one of these. 

30 If that is how God clothes the grass of the field, which is here today and tomorrow is thrown into the fire, will he not much more clothe you—you of little faith? 

31 So do not worry, saying, 'What shall we eat?' or 'What shall we drink?' or 'What shall we wear?' 

32 For the pagans run after all these things, and your heavenly Father knows that you need them. 

33 But seek first his kingdom and his righteousness, and all these things will be given to you as well. 

34 Therefore do not worry about tomorrow, for tomorrow will worry about itself. Each day has enough trouble of its own.
Psalm 55:16-19 and 22 NIV

16 As for me, I call to God,
 and the Lord saves me.

17 Evening, morning and noon
 I cry out in distress,
 and he hears my voice.

18 He rescues me unharmed
 from the battle waged against me,
 even though many oppose me.

19 God, who is enthroned from of old,
 who does not change—
he will hear them and humble them,
 because they have no fear of God.

22 Cast your cares on the Lord
 and he will sustain you;
 he will never let
 the righteous be shaken.

1 John 4: 16-19 KJV

16 And we have known and believed the love that God hath to us. God is love; and he that dwelleth in love dwelleth in God, and God in him.

17 Herein is our love made perfect, that we may have boldness in the day of judgment: because as he is, so are we in this world.

18 There is no fear in love; but perfect love casteth out fear: because fear hath torment. He that feareth is not made perfect in love.

19 We love him, because he first loved us.
Lamentations 3:55-57 NIV

55 I called on your name, LORD, from the depths of the pit. 56 You heard my plea: "Do not close your ears to my cry for relief." 57 You came near when I called you, and you said, "Do not fear."

2 Timothy 1:7 KJV

7 For God hath not given us the spirit of fear; but of power, and of love, and of a sound mind.
1 Peter 5: 6-10 NIV

6 Humble yourselves, therefore, under God's mighty hand, that he may lift you up in due time. 7 Cast all your anxiety on him because he cares for you.

8 Be alert and of sober mind. Your enemy the devil prowls around like a roaring lion looking for someone to devour. 9 Resist him, standing firm in the faith, because you know that the family of believers throughout the world is undergoing the same kind of sufferings.

10 And the God of all grace, who called you to his eternal glory in Christ, after you have suffered a little while, will himself restore you and make you strong, firm and steadfast. 11 To him be the power for ever and ever. Amen.
Final Thoughts
I pray this has helped you in this moment with your anxiety, or inspired you to dive deeper into God's word.
For more help, please check out these bible verses for sadness/loneliness and insomnia.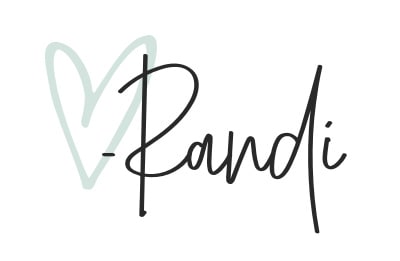 Share This