Soothing Bible Verses for When You Can't Sleep (Insomnia)
Maybe you're trying to tire your brain out by scrolling on the phone, or you've just been tossing and turning for what feels like eternity. Regardless, insomnia can feel like your own personal hell that'll never end. If this is you, read on for soothing bible verses to help you sleep.
Is your lack of sleep turning into anxiety? Be sure to hop over to this post for calming bible verses for anxiety and fear.
Are You Awake Right Now with Insomnia?
We've all been there. Thinking we'll knock right out and then not falling asleep at all OR jolting wide awake in the middle of the night…only to stare into space for what feels like eternity. Instead of catching Z's we're running through endless mental checklists. Instead of feeling comfortable in our bed, we feel restless and sweaty.
And then we do that thing, where we stare at the clock and say to ourselves, "If I go to sleep RIGHT NOW, I'll get X amount of hours of sleep." Why do we do that? Because what makes the most sense is to add insult to injury.
It's self pity and we know it.
But what do you do? Especially when a sleepless night turns into an anxiety attack, we can struggle to grasp a solution. Do you get up? Get something to eat? Watch YouTube? Start that bestselling novel you've always wanted to write?
Why the Book of Psalms can Help
The book of Psalms is my favorite to read when I can't sleep, since they were mostly written through the struggle of David.
You remember David right? Shepherd boy turned giant-slayer, turned king, then adulterer turned man-on-the-run. Oh, and don't forget that multiple people tried to MURDER him, including his own son who had major dad issues. Needless to say, David was overwhelmingly stressed and in hot water for most of his life.
He suffered through many tribulations, yet the Bible tells us that he was a man after God's heart.
In the book of Psalms, David is crying out to God in multiple songs and poems. He desperately wants to please the Lord, but he's also (understandably) a broken man. I find this comforting when I can't sleep because during the quiet night hours we can sometimes feel overwhelmingly broken. Like we can't do anything right and our lives are a big mess.
Lying there in the dark, we can let the lies of the enemy high jack our brain, leaving our hearts hopeless and heavy. It's a perfect storm for sleepless nights.
That's why it's so important to turn to God's word when we can't sleep or are experiencing insomnia. We can silence the voice in the head and restore faith and hope. And Psalms is the perfect book to do just that.
Just remember, if a runaway king can feel calm enough to sleep in the middle of the night because he placed ALL HIS FAITH AND TRUST in the Lord…so can we.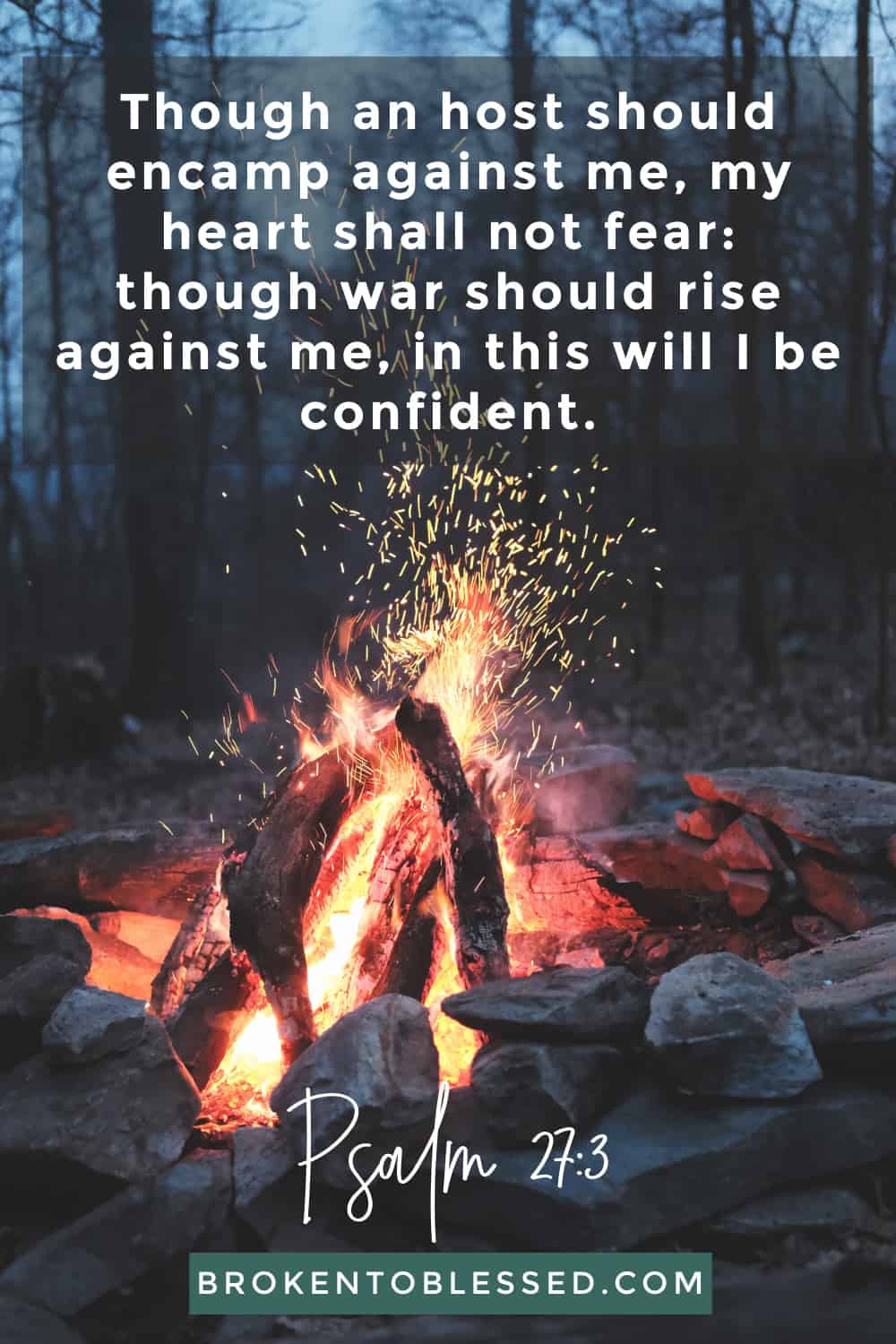 Start with Prayer
But before we get to the verses , let's start out with a prayer.
"Dear Heavenly Father, I come to you with a humble heart and in need of rest. I thank you for leading me to your word, to help ease my soul, mind, and heart. Please help me to soak in your soothing words, to be comforted, and at ease. Help me to release any tension, so that I may sleep soundly in your love. Thank you Lord. In Jesus' name, amen."
Bible Verses for When You Can't Sleep (Insomnia)
Below are some of my favorite Psalms for when I can't sleep. I have included the full chapters, not only for context, but because I find that reading these Psalms in full with bring the most clarity and comfort. Specific verses are in bold.
Pslam 4 NIV

1 Answer me when I call to you, my righteous God. Give me relief from my distress; have mercy on me and hear my prayer.

2 How long will you people turn my glory into shame? How long will you love delusions and seek false gods?
3 Know that the Lord has set apart his faithful servant for himself; the Lord hears when I call to him.

4 Tremble and do not sin; when you are on your beds, search your hearts and be silent.
5 Offer the sacrifices of the righteous and trust in the Lord.

6 Many, Lord, are asking, "Who will bring us prosperity?" Let the light of your face shine on us.
7 Fill my heart with joy when their grain and new wine abound.

8 In peace I will lie down and sleep, for you alone, Lord, make me dwell in safety
Psalm 5 NIV

1 Listen to my words, Lord, consider my lament.
2 Hear my cry for help, my King and my God, for to you I pray.

3 In the morning, Lord, you hear my voice; in the morning I lay my requests before you and wait expectantly.
4 For you are not a God who is pleased with wickedness; with you, evil people are not welcome.

5 The arrogant cannot stand in your presence. You hate all who do wrong;
6 you destroy those who tell lies. The bloodthirsty and deceitful you, Lord, detest.
7 But I, by your great love, can come into your house; in reverence I bow down toward your holy temple.

8 Lead me, Lord, in your righteousness because of my enemies— make your way straight before me.
9 Not a word from their mouth can be trusted; their heart is filled with malice. Their throat is an open grave; with their tongues they tell lies.
10 Declare them guilty, O God! Let their intrigues be their downfall. Banish them for their many sins, for they have rebelled against you.
11 But let all who take refuge in you be glad; let them ever sing for joy. Spread your protection over them, that those who love your name may rejoice in you.

12 Surely, Lord, you bless the righteous; you surround them with your favor as with a shield.
Psalm 23 KJV

1 The Lord is my shepherd; I shall not want.

2 He maketh me to lie down in green pastures: he leadeth me beside the still waters.

3 He restoreth my soul: he leadeth me in the paths of righteousness for his name's sake.

4 Yea, though I walk through the valley of the shadow of death, I will fear no evil: for thou art with me; thy rod and thy staff they comfort me.

5 Thou preparest a table before me in the presence of mine enemies: thou anointest my head with oil; my cup runneth over.

6 Surely goodness and mercy shall follow me all the days of my life: and I will dwell in the house of the Lord for ever.
Psalm 27 KJV

1 The Lord is my light and my salvation; whom shall I fear? the Lord is the strength of my life; of whom shall I be afraid?

2 When the wicked, even mine enemies and my foes, came upon me to eat up my flesh, they stumbled and fell.

3 Though an host should encamp against me, my heart shall not fear: though war should rise against me, in this will I be confident.

4 One thing have I desired of the Lord, that will I seek after; that I may dwell in the house of the Lord all the days of my life, to behold the beauty of the Lord, and to enquire in his temple.

5 For in the time of trouble he shall hide me in his pavilion: in the secret of his tabernacle shall he hide me; he shall set me up upon a rock.

6 And now shall mine head be lifted up above mine enemies round about me: therefore will I offer in his tabernacle sacrifices of joy; I will sing, yea, I will sing praises unto the Lord.

7 Hear, O Lord, when I cry with my voice: have mercy also upon me, and answer me.

8 When thou saidst, Seek ye my face; my heart said unto thee, Thy face, Lord, will I seek.

9 Hide not thy face far from me; put not thy servant away in anger: thou hast been my help; leave me not, neither forsake me, O God of my salvation.

10 When my father and my mother forsake me, then the Lord will take me up.

11 Teach me thy way, O Lord, and lead me in a plain path, because of mine enemies.

12 Deliver me not over unto the will of mine enemies: for false witnesses are risen up against me, and such as breathe out cruelty.

13 I had fainted, unless I had believed to see the goodness of the Lord in the land of the living.

14 Wait on the Lord: be of good courage, and he shall strengthen thine heart: wait, I say, on the Lord.
Psalm 91 NIV

1 Whoever dwells in the shelter of the Most High will rest in the shadow of the Almighty.
2 I will say of the Lord, "He is my refuge and my fortress, my God, in whom I trust."

3 Surely he will save you from the fowler's snare and from the deadly pestilence.
4 He will cover you with his feathers, and under his wings you will find refuge; his faithfulness will be your shield and rampart.
5 You will not fear the terror of night, nor the arrow that flies by day,
6 nor the pestilence that stalks in the darkness, nor the plague that destroys at midday.

7 A thousand may fall at your side, ten thousand at your right hand, but it will not come near you.
8 You will only observe with your eyes and see the punishment of the wicked.

9 If you say, "The Lord is my refuge," and you make the Most High your dwelling,
10 no harm will overtake you, no disaster will come near your tent.
11 For he will command his angels concerning you to guard you in all your ways;
12 they will lift you up in their hands, so that you will not strike your foot against a stone.
13 You will tread on the lion and the cobra; you will trample the great lion and the serpent.

14 "Because he loves me," says the Lord, "I will rescue him; I will protect him, for he acknowledges my name.
15 He will call on me, and I will answer him; I will be with him in trouble, I will deliver him and honor him.
16 With long life I will satisfy him and show him my salvation."
Psalm 16 NIV

1 Keep me safe, my God, for in you I take refuge.

2 I say to the Lord, "You are my Lord; apart from you I have no good thing."

3 I say of the holy people who are in the land, "They are the noble ones in whom is all my delight."

4 Those who run after other gods will suffer more and more. I will not pour out libations of blood to such gods or take up their names on my lips.

5 Lord, you alone are my portion and my cup; you make my lot secure.

6 The boundary lines have fallen for me in pleasant places; surely I have a delightful inheritance.

7 I will praise the Lord, who counsels me; even at night my heart instructs me.

8 I keep my eyes always on the Lord. With him at my right hand, I will not be shaken.

9 Therefore my heart is glad and my tongue rejoices; my body also will rest secure,

10 because you will not abandon me to the realm of the dead, nor will you let your faithful one see decay.

11 You make known to me the path of life; you will fill me with joy in your presence, with eternal pleasures at your right hand.
Psalm 116 KJV

1 I love the Lord, because he hath heard my voice and my supplications.

2 Because he hath inclined his ear unto me, therefore will I call upon him as long as I live.

3 The sorrows of death compassed me, and the pains of hell gat hold upon me: I found trouble and sorrow.

4 Then called I upon the name of the Lord; O Lord, I beseech thee, deliver my soul.

5 Gracious is the Lord, and righteous; yea, our God is merciful.

6 The Lord preserveth the simple: I was brought low, and he helped me.

7 Return unto thy rest, O my soul; for the Lord hath dealt bountifully with thee.

8 For thou hast delivered my soul from death, mine eyes from tears, and my feet from falling.

9 I will walk before the Lord in the land of the living.

10 I believed, therefore have I spoken: I was greatly afflicted:

11 I said in my haste, All men are liars.

12 What shall I render unto the Lord for all his benefits toward me?

13 I will take the cup of salvation, and call upon the name of the Lord.

14 I will pay my vows unto the Lord now in the presence of all his people.

15 Precious in the sight of the Lord is the death of his saints.

16 O Lord, truly I am thy servant; I am thy servant, and the son of thine handmaid: thou hast loosed my bonds.

17 I will offer to thee the sacrifice of thanksgiving, and will call upon the name of the Lord.

18 I will pay my vows unto the Lord now in the presence of all his people.

19 In the courts of the Lord's house, in the midst of thee, O Jerusalem. Praise ye the Lord.
Frequently Asked Questions
Can God help me sleep?
Yes yes yes. Calling on God in times of trouble and weariness is the best thing you can do. As David says in "Psalm 55 (NIV): As for me, I call to God, and the Lord saves me. Evening, morning and noon I cry out in distress, and he hears my voice."
Can praying help with insomnia?
Praying can help us relax and combat insomnia. One method I like to practice when trying to fall asleep is to pray without ceasing. The catch is that you pray for EVERYONE ELSE in your life, but not yourself. Pray for your husband, kids, friends, family, co-workers, acquaintances, and even your enemies (if they come to mind). The longer you pray for others, the smaller your own problems seem and the more relaxed you become. This can help you eventually drift off to a peaceful, relaxed sleep.
What else can I do to help me go to sleep?
Personally, if I cannot sleep, I get up and grab my Bible, reading in the dimmest light possible (for the least amount of eye/light stimulation). I'll also eat a piece of toast and drink water or orange juice. After I've read and prayed as much as I feel necessary, I go back to bed. Typically this routine will help me fall back asleep within a few minutes.
Final Thoughts
I hope that these Bible verses have helped sooth your soul and brought you peace. Please know that this entire article was written after I experienced many nights awake– all of the scripture listed above were passages that really helped me in the middle of the night. I pray it has done the same for you.
The scriptures above include both NIV and KJV translations, but I encourage you to read each chapter in both for a full picture, or if you feel like you need a little more.
Sweet dreams.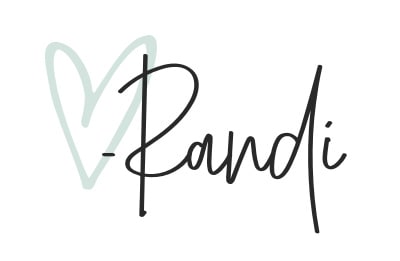 Share This