How to Survive a Trial and Overcome Suffering
They say that you're either going into a trial, going through a trial, or coming out of one. Where are you? No matter where you are, please remember God is with you always. Read below for encouragement and strength to get you through this time and overcome suffering.
And be sure to check out these Calming Bible Verses for Anxiety and Fear and Helpful Bible Verses for Sadness and Loneliness
Why Am I Suffering?
To be human is to face trials. Loss, heartbreak, addiction, and conflict are just a few things we can face on an ongoing basis.
Sometimes we may think WHY do we have to go through this. Maybe you're dealing with a spouse that has an addiction, or you just lost your job. When things happen and it feels like it's happening to us, depression and anxiousness about the future can overwhelm our thoughts. We may become angry and feel out of control of our own lives.
The why's and what-if's can pull your mental state way down and cause more mental anguish. But there is hope to overcome suffering.
Here are a few things to remember when you're going through a trial.
1. Everyone has to suffer.
"Life is pain, highness. Anyone who says differently is selling something." (Princess Bride, 1988)
Tragedy is part of life, and suffering is too. No one can escape the fact that we WILL go through hardships. We will experience pain and disappointment, some unfortunately more than others. Even so, this is the time when we should lean on God the most. He is our shepherd, and he will guide us through the valley of the shadow of death:
Psalm 23 (KJV)

1 The Lord is my shepherd; I shall not want.

2 He maketh me to lie down in green pastures: he leadeth me beside the still waters.

3 He restoreth my soul: he leadeth me in the paths of righteousness for his name's sake.

4 Yea, though I walk through the valley of the shadow of death, I will fear no evil: for thou art with me; thy rod and thy staff they comfort me.

5 Thou preparest a table before me in the presence of mine enemies: thou anointest my head with oil; my cup runneth over.

6 Surely goodness and mercy shall follow me all the days of my life: and I will dwell in the house of the Lord for ever.
As believers in Christ, we understand that we will suffer as Christians. If you're a new Christian, please understand that you will face many trials as you step further into the faith. To reference 1 Peter 4:12, the Bible says "…do not be surprised at the fiery ordeal that has come on you to test you, as though something strange were happening to you."
1 Peter goes onto say in 4:14 and 4:16, that "if you are insulted because of the name of Christ, you are blessed, for the Spirit of glory and of God rests on you," and, "if you suffer as a Christian, do not be ashamed, but praise God that you bear that name."
In other words, we will face hardships as Christians. But if we experience conflict because of our faith, we should consider this a blessing because we are on the path of righteousness. 
This realization is the first step to overcome suffering.
2. This too shall pass.
I know if feels like this is going to last FOR-E-VER, but this too shall pass. Whatever you're going through right now will come to an end eventually.
James 4:14 KJV

For what is your life? It is even a vapor that appeareth for a little time, and then vanisheth away.  
When I'm feeling very anxious about something or overwhelmed because I'm in a state of suffering, I like to remind myself that, "Before you know it, you'll be in your PJ's in bed" or, "Before you know it, a week will have flown by and this will all be over." I'm trying to remind myself that nothing is permanent. And before you know it, you'll be in a completely different stage or the background of your life will have changed.
A few years ago, I broke my foot and went through 3 months of physical (and even emotional) pain. Not being able to walk or use my body the way I was used to was very difficult. In the beginning I cried– a lot. Like, a lot lot.
But I kept telling myself that one day I'd be able to walk again.
This is a hard concept when we think of pain, such as loss of a loved one or friend. Death can feel so final and it's hard to imagine in the early days of grief that we'll be able to smile again or laugh or feel good in any way. But even this is temporary.
All things on earth are temporary. It is only God that is eternal.
3. God is working.
They say hindsight is 20/20. That you can look back at your life and see exactly where things fell into place, even the hard times. Through the right lense, this can be proof that God is working.
You may not understand why you're going through what you are right now. But I assure you that in the future you will be able to look back and see that through tragedy, good can spring forth. Job losses can result in better career paths. An addiction relapse can result in better treatment or spiritual awakening. The death of a loved one can create a tighter bond between family members.
Its important to remember that God is always working for your highest good. There are so many moving parts that we cannot see (and may never see). Yet as Christians we know that God is working for us, not against us. We won't always understand his ways, but we shouldn't lean on our own understanding– we need to lean on God's understanding.
This requires trust in our heavenly father.
"But rejoice inasmuch as you participate in the sufferings of Christ, so that you may be overjoyed when his glory is revealed."
4. As a Christian, you are protected.
One of the most comforting things I've found as a new Christian is that I am protected by the Lord. No matter what happens, the Lord is preparing a place for me (remember, Psalm 23) and eternal life with him. I may be suffering now, but one day that suffering will end forever.
1 Peter 5:6 (NIV)

Humble yourselves, therefore, under God's mighty hand, that he may lift you up in due time.
If I trust and put all my faith in him, the Lord will direct my steps and my path. He will be a lamp unto my feet. And he will be in control of my life. The same goes for you.
This doesn't mean we'll never suffer or nothing bad will ever happen to us. But it does mean that God will always be there for us, ensuring that we are protected eternally.
5. You are being strengthened with each trial.
What doesn't kill you makes you stronger. Such a true saying. But I like the way it's written in Roman's best:
Romans 5:2-5 (NIV)

2 And we boast in the hope of the glory of God. 3 Not only so, but we also glory in our sufferings, because we know that suffering produces perseverance; 4 perseverance, character; and character, hope. 5 And hope does not put us to shame, because God's love has been poured out into our hearts through the Holy Spirit, who has been given to us.
Our trials give us the opportunity to experience growth and to be better people in the long run.
Without struggle, without trials, we wouldn't be able to build our faith. We wouldn't need to lean on the Lord or have a relationship with him. So as hard as it may be now, recognize your need for the Lord in your life. Cast all your anxieties and cares on him, because he cares for you.
And every time you come on the other side of a trial, see how God has brought you through it. Just like he brought the Israelites through the Red Sea, he will bring you through a trial.
You cannot go around it. You cannot avoid it, escape it, or ignore it. But you can trust that God will walk you through it.
1 Peter 5:10-11

10 And the God of all grace, who called you to his eternal glory in Christ, after you have suffered a little while, will himself restore you and make you strong, firm and steadfast. 11 To him be the power for ever and ever. Amen.
Overcome Suffering
Truly, to overcome suffering we must remember our true identity– that which is in Christ alone. God is refining you and challenging you, not punishing you. It is through the hard times that we become stronger people. But this doesn't mean we have to walk it alone.
If you are weary, call on Jesus today, and bring him your burdens. For his yoke is easy and his burden is light.
I pray this blesses you today. Hang in there.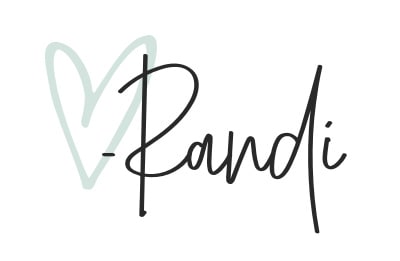 Share This