Promising Bible Verses about Hope in Hard Times
The saying "tough times" can feel like an understatement. Whether you're going through something within the home, your stress is off the charts, or you've just seen one-too-many alarming headlines recently, hard times can feel like we're going to hell in a hand basket.
Fortunately, we don't have to go through this alone– God promises to be there and carry us through all of our struggles and hardships. Read on for uplifting Bible verses for strength and hope in hard times.
And if you're having any anxiety, or just going through it right now, be sure to check out 7 Practical Anxiety Coping Skills for Christians, Calming Bible Verses for Anxiety and Fear, and How to Survive a Trial and Overcome Suffering.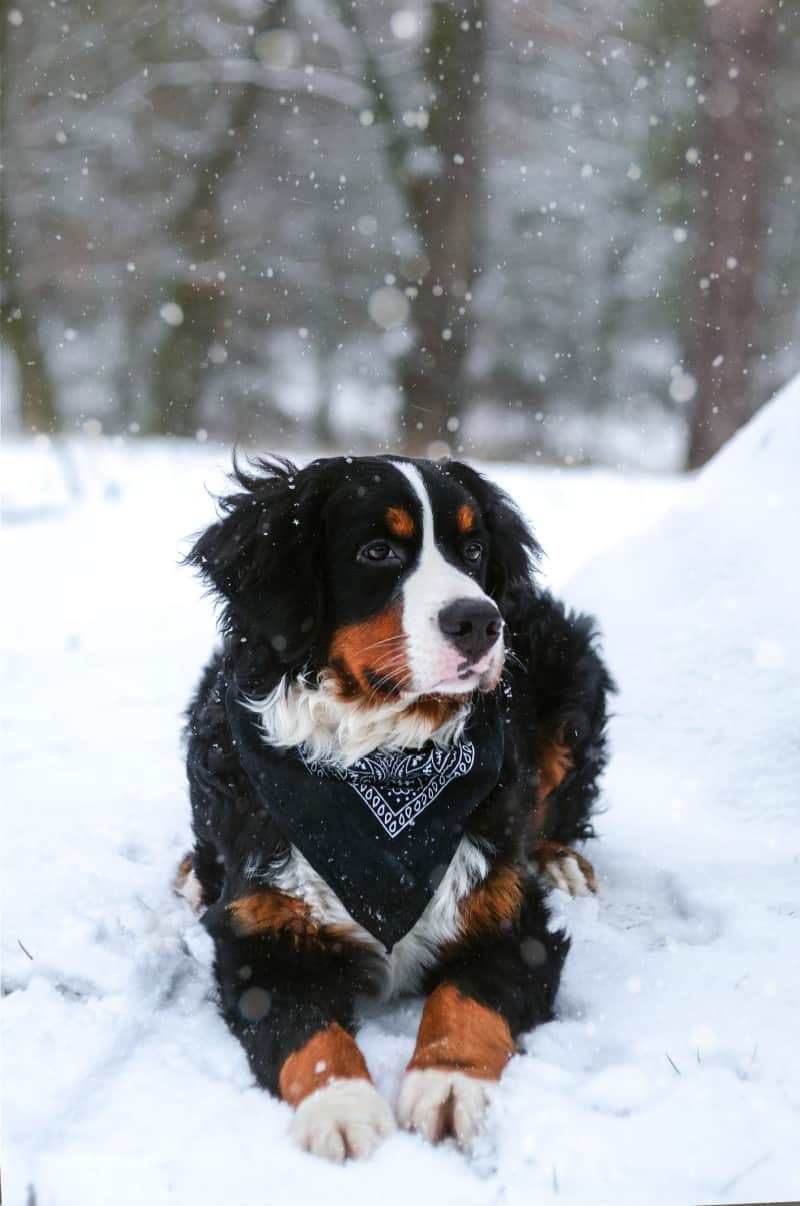 Life Sucks Sometimes
"Life sucks and then you die."
I remember hearing that phrase often when I was a kid. I think the first couple times I thought it was funny ha-ha, then it slowly became the I-know-right kind of funny. In the height of my addictions, this phrase would take on an extra layer of bitterness.
But it's true. Sometimes we really do feel like life sucks, that there's no meaning to it, and one day we'll just be bones in the ground or pulverized dust on a mantel. And who could blame us for these thoughts? Life is hard, no matter who you are.
But the heat seems to be turning up across the world in the past few years, and we're here sitting in a stove pot cooking like frogs. From lock downs to sickness, fighting and war, not to mention our personal battles, it's easy to sink into despair. It can be hard to hold on to hope when you see and experience suffering all around you.
However, these are the times when we need God the most, and we can grow our faith in him.
Trust God and Gain Hope
And the best way we can do that is through quietness, praying and reading God's word. Instead of focusing and dwelling on the hard times, or a "life sucks" mantra, the Bible tells us that "in rest you shall be saved; in quietness and confidence shall be your strength" (Isaiah 30:15 KJV).
The Bible also says that God's word is "a lamp unto my feet, and a light unto my path" (Psalm 119:105 KJV). This is a reminder that even though we cannot always see light (or hope) in the darkness, God will be there to guide us through, one step at a time. Having hope, no matter what our circumstances, is a sign of a faithful spirit.
Therefore, have confidence in the Lord. Instead of trying to battle this on your own, put your faith and trust in God that He is in control and working everything for good (Romans 8:28).
As humans, we have a selfish definition of good. We only see it as "good" if it's benefiting us or making us feel a certain way in the moment– we base "good" on emotions. But God sees "good" differently. He's taking all things into consideration. He knows what's best for us, even if we don't like it at the time.
Life is hard, but Psalms 34:1 tells us "bless the Lord at all times." This means even the hard times!
Start with prayer
Before you read the Bible verses below, start with prayer:
"Dear Heavenly Father, I come to you in humble quietness. I often think I can handle life's hardships on my own, and this causes me to crumble. I know I cannot do this without you. Please help me to be still and at ease, and cast my worries aside. Help me to find hope and strength in you alone Lord. Thank you for loving me and taking these burdens away. I give you all the praise and glory. In Jesus name, amen."
Related: How to Survive a Trial and Overcome Suffering
Bible verses about strength and hope in hard times
Deuteronomy 31:6 NIV

Be strong and courageous. Do not be afraid or terrified because of them, for the Lord your God goes with you; he will never leave you nor forsake you.
1 Peter 5: 6-11 NIV

6 Humble yourselves, therefore, under God's mighty hand, that he may lift you up in due time. 7 Cast all your anxiety on him because he cares for you.

8 Be alert and of sober mind. Your enemy the devil prowls around like a roaring lion looking for someone to devour. 9 Resist him, standing firm in the faith, because you know that the family of believers throughout the world is undergoing the same kind of sufferings.

10 And the God of all grace, who called you to his eternal glory in Christ, after you have suffered a little while, will himself restore you and make you strong, firm and steadfast. 11 To him be the power for ever and ever. Amen.
Isaiah 40: 28-31 NIV

28 Do you not know?
 Have you not heard?
The Lord is the everlasting God,
 the Creator of the ends of the earth.
He will not grow tired or weary,
 and his understanding no one can fathom.

29 He gives strength to the weary
 and increases the power of the weak.

30 Even youths grow tired and weary,
 and young men stumble and fall;

31 but those who hope in the Lord
will renew their strength.
They will soar on wings like eagles;
they will run and not grow weary,
they will walk and not be faint.
Lamentations 3: 17-26 NIV

17 I have been deprived of peace;
 I have forgotten what prosperity is.
18 So I say, "My splendor is gone
 and all that I had hoped from the Lord."

19 I remember my affliction and my wandering,
 the bitterness and the gall.
20 I well remember them,
 and my soul is downcast within me.
21 Yet this I call to mind
 and therefore I have hope:

22 Because of the Lord's great love we are not consumed,
 for his compassions never fail.
23 They are new every morning;
 great is your faithfulness.
24 I say to myself, "The Lord is my portion;
 therefore I will wait for him."

25 The Lord is good to those whose hope is in him,
 to the one who seeks him;
26 it is good to wait quietly for the salvation of the Lord.
Ephesians 1:15-23 NIV

15 For this reason, ever since I heard about your faith in the Lord Jesus and your love for all God's people, 16 I have not stopped giving thanks for you, remembering you in my prayers. 

17 I keep asking that the God of our Lord Jesus Christ, the glorious Father, may give you the Spirit of wisdom and revelation, so that you may know him better. 

18 I pray that the eyes of your heart may be enlightened in order that you may know the hope to which he has called you, the riches of his glorious inheritance in his holy people, 19 and his incomparably great power for us who believe. That power is the same as the mighty strength 20 he exerted when he raised Christ from the dead and seated him at his right hand in the heavenly realms, 21 far above all rule and authority, power and dominion, and every name that is invoked, not only in the present age but also in the one to come. 

22 And God placed all things under his feet and appointed him to be head over everything for the church, 23 which is his body, the fullness of him who fills everything in every way.
Jeremiah 29:10-14 NIV

10 This is what the Lord says: "When seventy years are completed for Babylon, I will come to you and fulfill my good promise to bring you back to this place. 

11 For I know the plans I have for you," declares the Lord, "plans to prosper you and not to harm you, plans to give you hope and a future. 

12 Then you will call on me and come and pray to me, and I will listen to you. 

13 You will seek me and find me when you seek me with all your heart. 

14 I will be found by you," declares the Lord, "and will bring you back from captivity. I will gather you from all the nations and places where I have banished you," declares the Lord, "and will bring you back to the place from which I carried you into exile."
Psalm 40:1-3 NIV

1 I waited patiently for the Lord;
 he turned to me and heard my cry.

2 He lifted me out of the slimy pit,
 out of the mud and mire;
he set my feet on a rock
 and gave me a firm place to stand.

3 He put a new song in my mouth,
 a hymn of praise to our God.
Many will see and fear the Lord
 and put their trust in him.
Final Thoughts
Life can get you down. And no matter who you are, we all go through hard times. But instead of letting it take hold of you, and getting bitter, use this as a time to grow your faith. Lean on the Lord, trust in the Lord, for He is always faithful.
I pray this blesses you.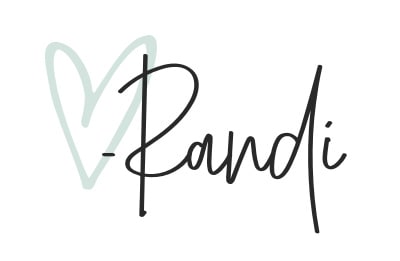 Share This
Disclaimer
Any mental health information contained within this post is for general purposes only. It is not in any way a substitute for specific medical advice. You must therefore obtain the relevant professional or specialist advice before taking, or refraining from, any action based on the information in these webpages.
If you are in crisis or you think you may have an emergency, call your doctor or 911 immediately.